Specialized Transportation Services
Pride & Professionalism one mile at a time
With over 35 years of experience we bring specialized services to all your transportation needs with smooth, cost effective and reliable transport of general commodities, over dimensional and overweight loads, as well as other types of freight, domestically and internationally. We handle all phases of your shipment(s) from departure to arrival at destination, serving all 48 states plus Canada and Mexico directly, also forwarding to Hawaii, Alaska, and most points overseas.
We do complete turnkey plant installations and relocations, and provide consulting and logistical services.
.
Logistical Services
We specialize in turnkey transport of sustainable energy by safely hauling wind blades and other wind components across the country with expertise in delivery to difficult terrain wind farms.
We take pride in our work moving your loads up to and exceeding one million pounds per piece. We utilize state-of-the-art equipment, whether it is a basic flatbed load, to a product that may require specialized or custom trailers. One call will do it all!
Contact Us
Wind Energy Transportation
Trail King Wind Blade Haulers
Personalized Service providing seamless transport
Project Management from beginning to end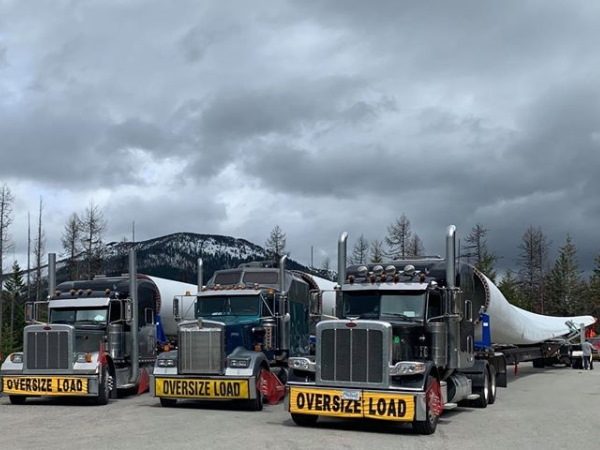 Client Reviews
"… The professionalism, communication, and timely delivery of our equipment from small to extremely large on every project that Jane and the team delivers is simply fantastic…"
— Fred Quintana, Sterling Deaerator Company
"If you're looking for a specialized transportation partner that is professional, reliable, or honest, look no further than the experts at American Transport Systems."
Central Oceans